AAJ Annual Convention
Las Vegas, NV | July 12 - 15, 2021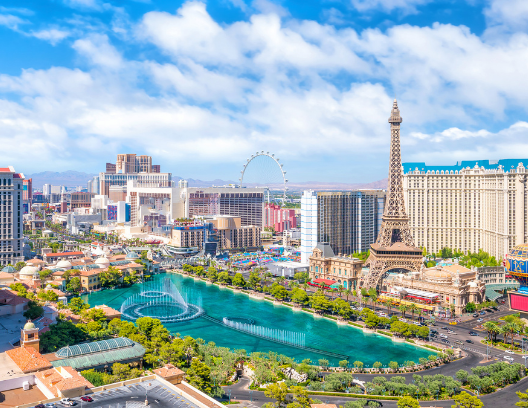 SimplyConvert is the complete client intake solution you've been dreaming about
Created by a lawyer fed up with not having the right technology to meet her firm's client intake needs, SimplyConvert uses case criteria-based questions to turn chat conversations with your website visitors into signed clients.
SimplyConvert's automation tools put every step of the intake process - from first conversation to signed contract - on autopilot.
Book a demo today and receive a 30-day free trial
Select a time on the calendar that works for you. We'll take you through a demo of the platform and answer any questions you may have before setting you up with a free 30-day trial.
Learn More About SimplyConvert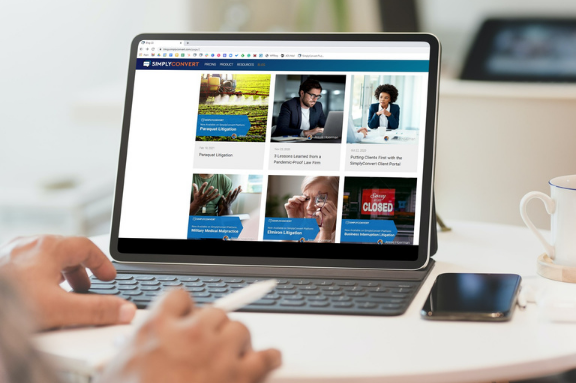 SimplyConvert Blog
Catch up on the latest blog posts from SimplyConvert to learn more about our platform and the litigations / practice areas supported by our chatbot.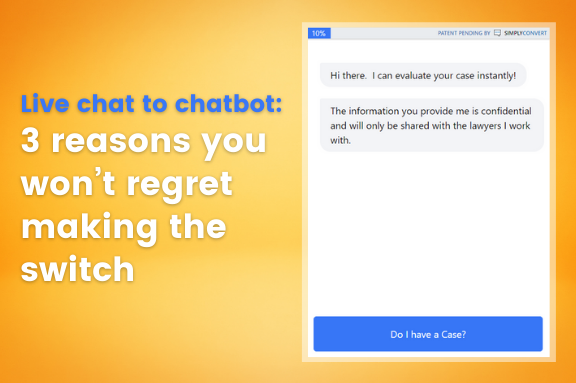 Ditch Live Chat for Good
In this blog post we explore why using a chatbot for client intake makes better business sense for law firms than live chat / call center services.
About AAJ's Annual Convention
The AAJ Annual Convention in Chicago brings together distinguished trial attorneys every summer to learn from one another and share ideas and resources on emerging developments in trial advocacy. Attorneys will have the opportunity to enhance their practice with AJJ's Continuing Legal Education (CLE) programs which provide exceptional reference materials and the newest litigation strategies. The convention offers Section, Litigation Group, and Committee meetings for attendees. These meetings will help attorneys build meaningful connections, improve their expertise, and stay up to date on current specialized topics in their respective practice areas.