Client Intake with Live Chat vs. SimplyConvert's Active Client Intelligence
A guide to understanding the client intake process with Live Chat versus SimplyConvert's criteria-based chatbot and client intake platform so you can make the right choice for your law firm's website.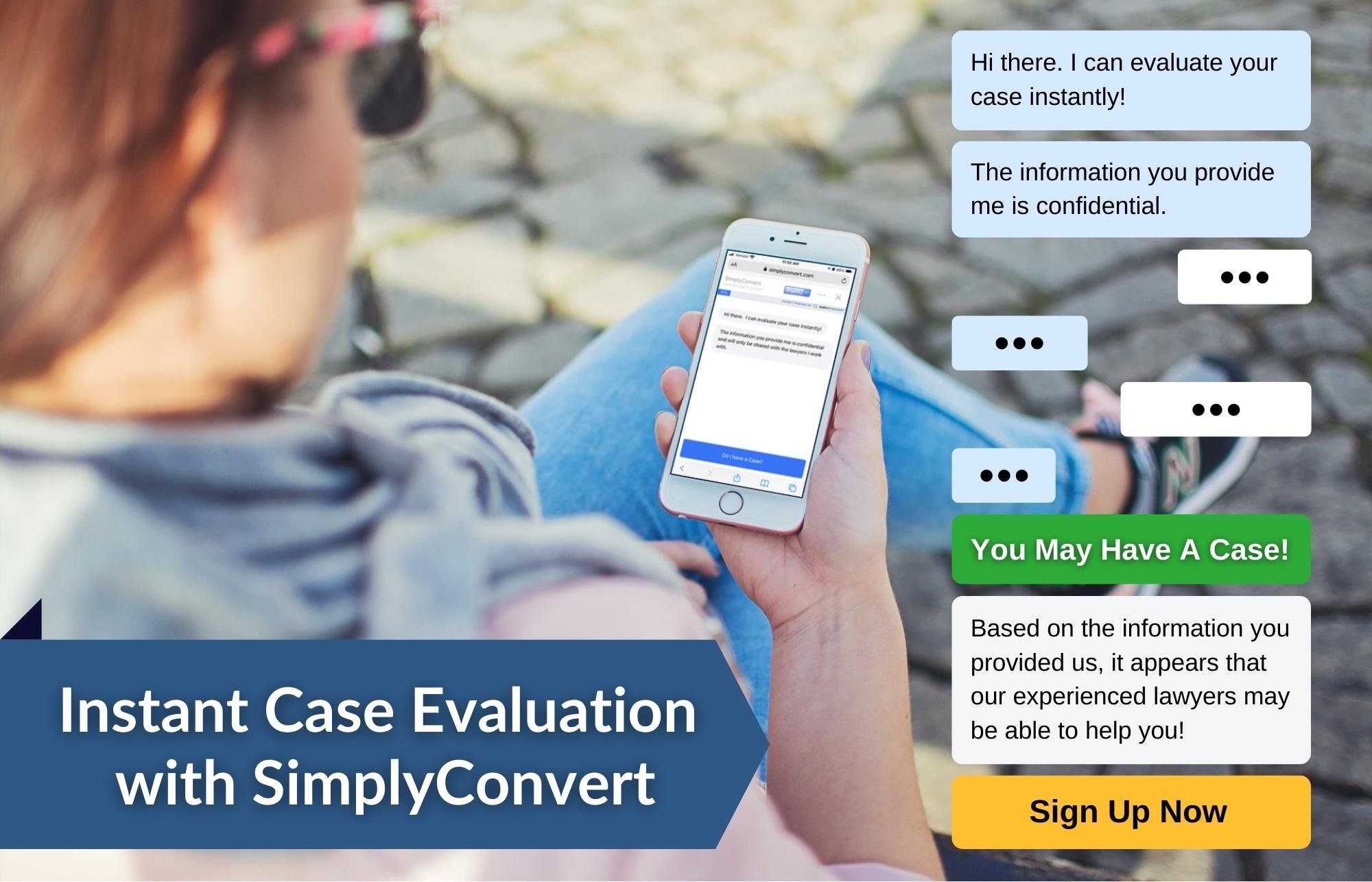 SimplyConvert's Instant Case Evaluator Helps You Meet Your Clients' Needs and Exceed Their Expectations
Now, take a look at the conversation between a potential client and SimplyConvert's Instant Case Evaluation chatbot. Notice the ease of communication and information gathering, which ultimately leads to a determination of whether or not the potential client qualifies for legal action.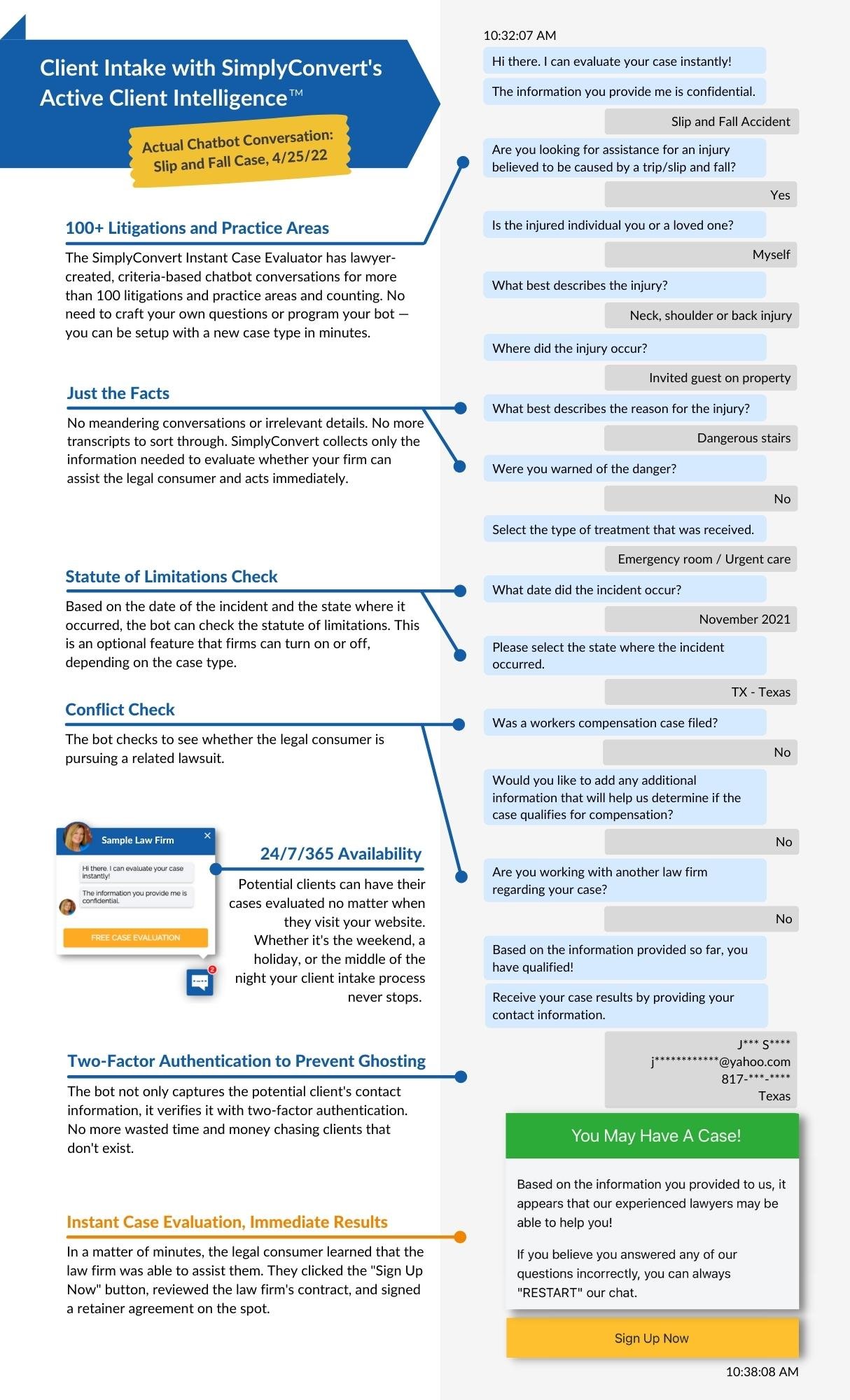 An Incomplete Process: Live Chat Leaves You and Your Potential Clients Hanging
Live Chat leaves you and your staff with the burden of converting leads — leads that may not even be qualified. With SimplyConvert, you don't have to sift through messages between a chat agent and a user. You're able to qualify potential clients instantly.
How SimplyConvert's Client Intake Process Goes Above and Beyond
SimplyConvert's platform takes client intake from start to finish: qualifying clients with lawyer-created criteria, managing client details and communications in a law firm CRM, managing referrals, and helping you make strategic decisions for your business.