From Intake to Evidence: Elmiron Eye Injury Litigation
How forward-thinking technology can help firms build stronger case inventories. Webinar presented by SimplyConvert and Pattern Data.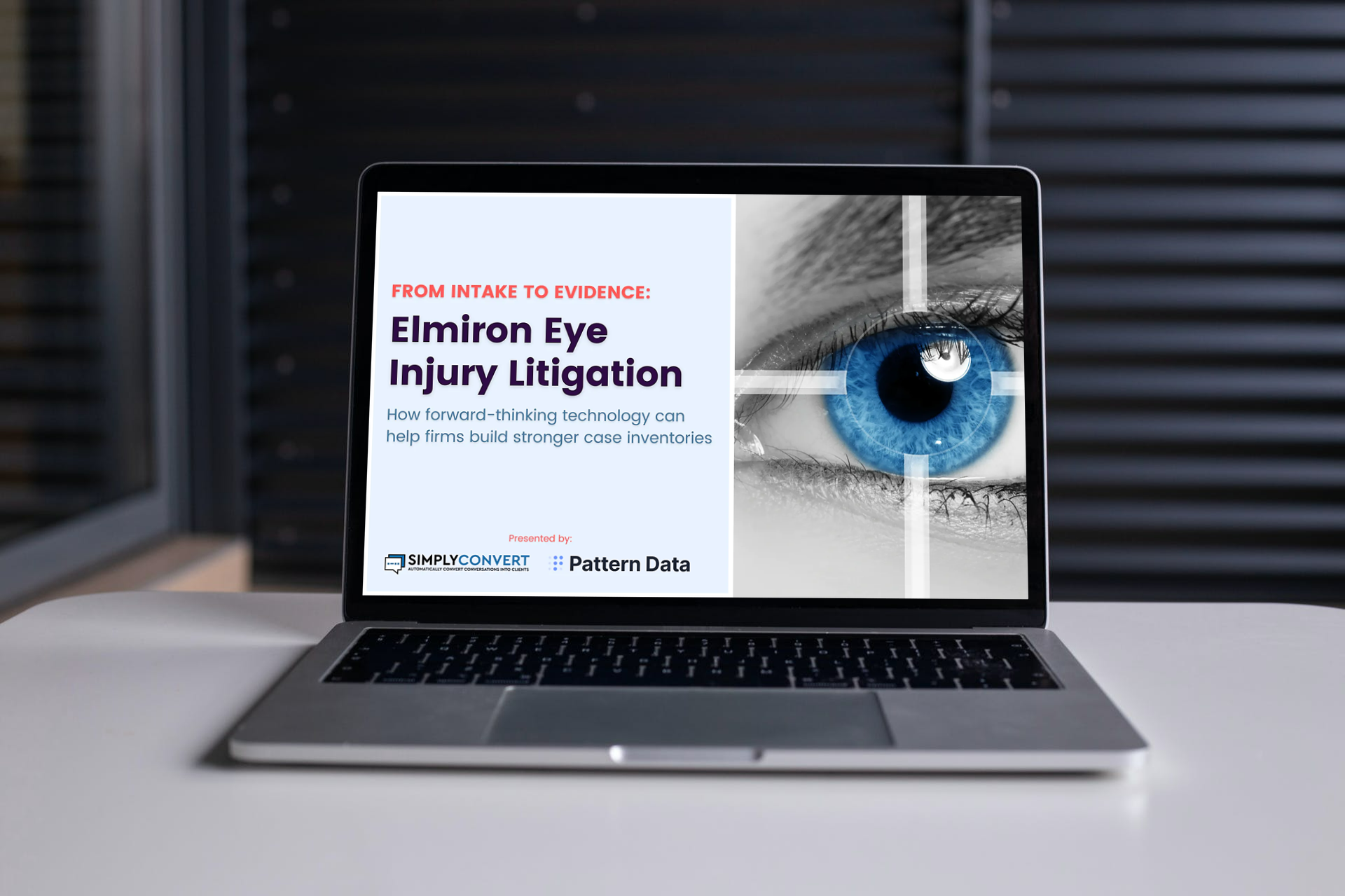 About the Webinar
Widely prescribed over decades to treat a bladder condition called interstitial cystitis, Elmiron is now linked to maculopathy and other life-altering eye injuries. It is estimated that hundreds of thousands of people have taken the drug -- the majority of whom are women.
As firms across the country work to sign Elmiron clients, SimplyConvert and Pattern Data teamed up for a webinar on Thursday, April 29th at 2 pm ET that you don't want to miss.
From Intake to Evidence: Elmiron Eye Injury Litigation includes insights on the litigation from leading members of the Plaintiff's Steering Committee and spotlights how firms can use forward-thinking technology to build stronger case inventories.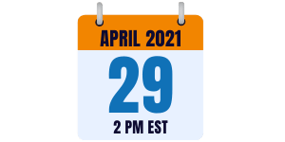 The panel discusses the following:
Elmiron litigation update and next steps
Science overview and injury profiles
Using AI to analyze medical data and identify case trends sooner
AI-powered client intake and evidence-driven refinements to case selection criteria

Watch the Recording and Download the Slides
Complete the form below to access the recorded webinar and slides.