MaxLawCon 2022
St. Charles, MO | June 2-3, 2022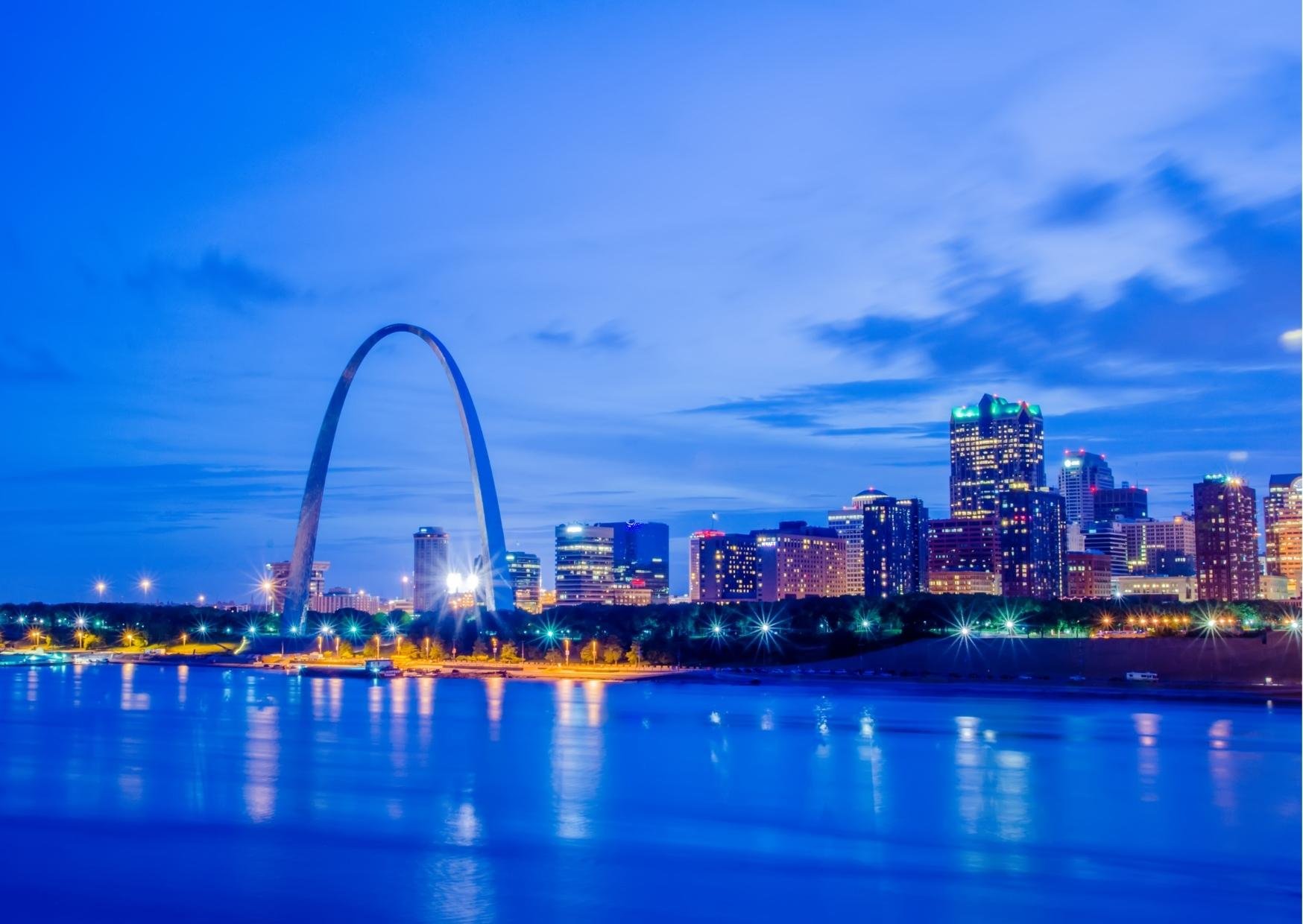 SimplyConvert is the complete client intake solution you've been dreaming about
Created by a lawyer fed up with not having the right technology to meet her firm's client intake needs, SimplyConvert uses case criteria-based questions to turn chat conversations with your website visitors into signed clients.
SimplyConvert's automation tools put every step of the intake process - from first conversation to signed contract - on autopilot.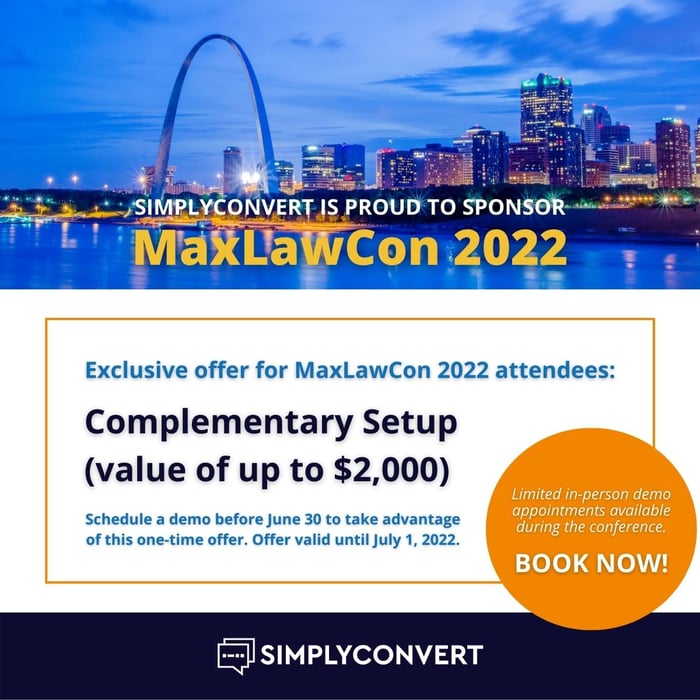 Maximum Lawyer's MaxLawCon 2022
MaxLawCon is an annual conference designed for law firm owners and legal entrepreneurs to build strategies, relationships, and expertise to accelerate their firms' growth. MaxLawCon 2022 will be held in St. Charles, MO on June 2nd - 3rd. This event will bring innovative law firm proprietors, industry leaders, and influencers together for a two-day journey designed to maximize every aspect of your law firm. Attendees will have the opportunity to network with other like-minded individuals, learn from industry experts, and develop actionable plans to take their firms to the next level. Register today and don't miss out on this incredible opportunity!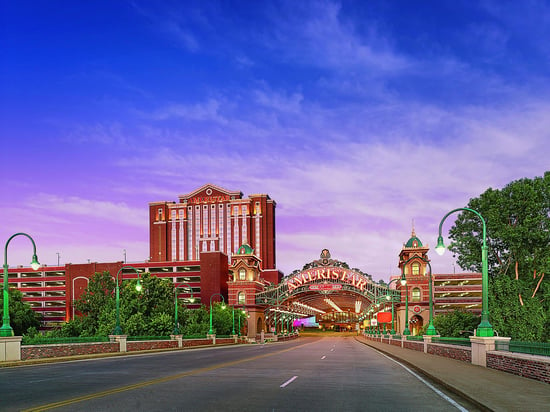 Why SimplyConvert is proud to sponsor MaxLawCon 2022
Maximum Lawyer was born out of a best-practices podcast and has grown into a collaboration of attorneys from all over the world to share ideas, resources, solutions, challenges, and triumphs of being a legal entrepreneur. At SimplyConvert, we celebrate that mission and are working to automate client intake for all types of law firms so that lawyers can stop worrying about their pipelines and focus more time on representing their clients.
Learn More About SimplyConvert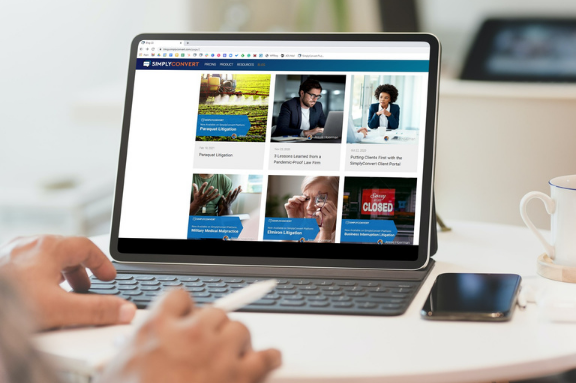 SimplyConvert Blog
Catch up on the latest blog posts from SimplyConvert to learn more about our platform and the litigations / practice areas supported by our chatbot.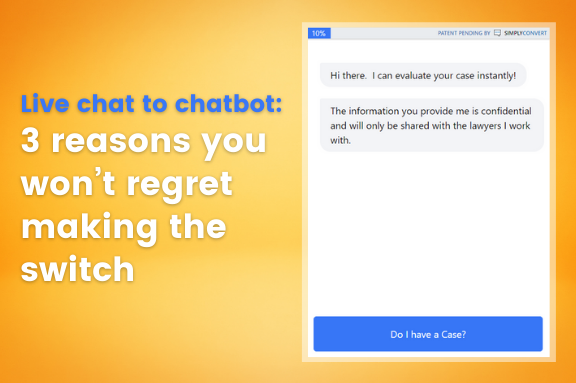 Ditch Live Chat for Good
In this blog post we explore why using a chatbot for client intake makes better business sense for law firms than live chat / call center services.