Women En Mass 2022
Aspen, CO | October 2-5th, 2022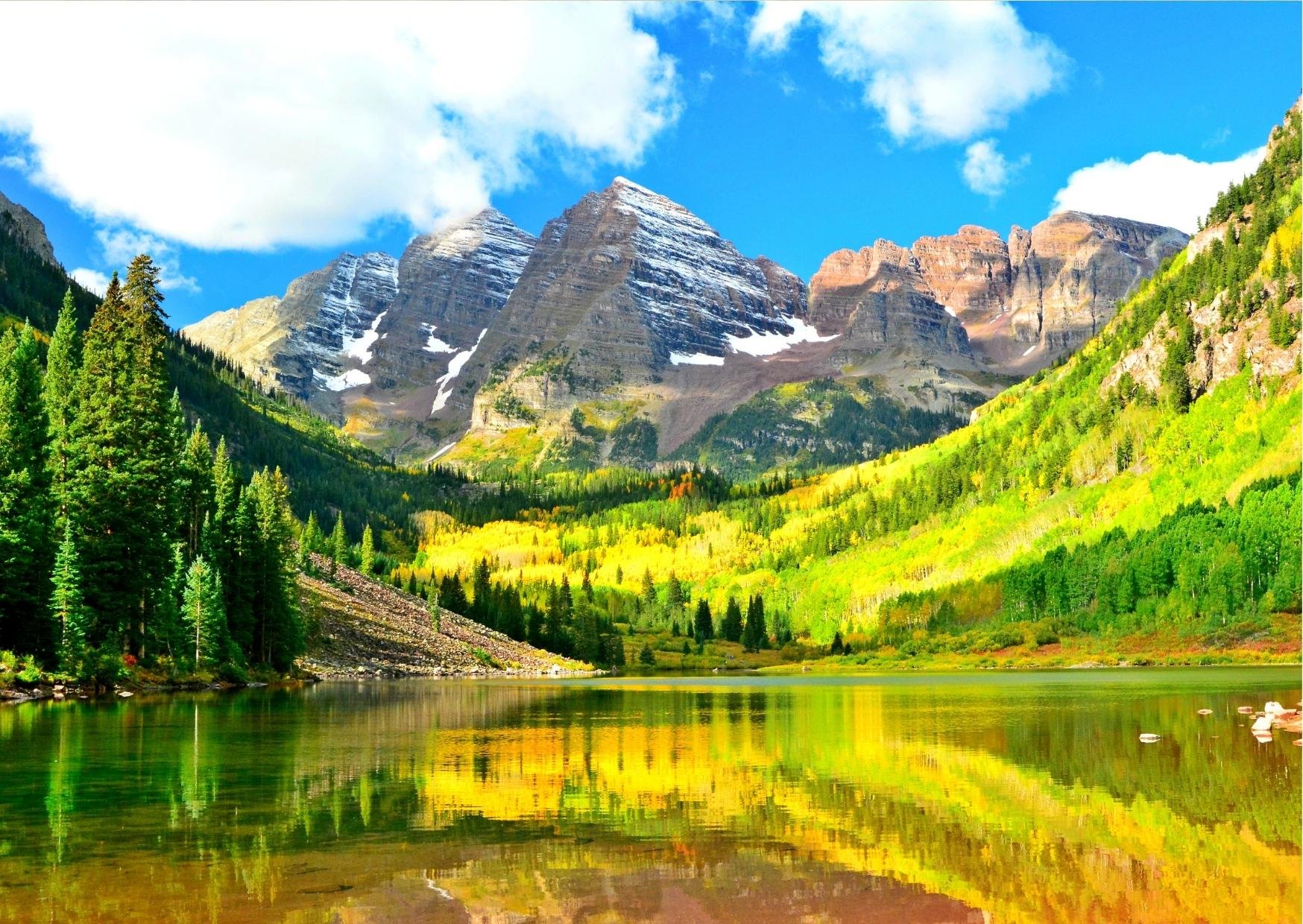 Women En Mass (WEM) 2022
Women En Mass is an annual conference for female mass tort attorneys to meet and share their experiences, building positive relationships and professional connections. Women En Mass 2022 will be held in Aspen, CO on October 2nd - 5th at the St. Regis Resort. Hosted by Aimee Wagstaff of the Wagstaff Law Firm, this event will bring together the top female mass tort attorneys for a three day structured discussion on the issues that women face in the legal industry, as well as a healthy amount of free time for attendees to enjoy their surroundings and connect with like-minded attorneys, paralegals, vendors, and more.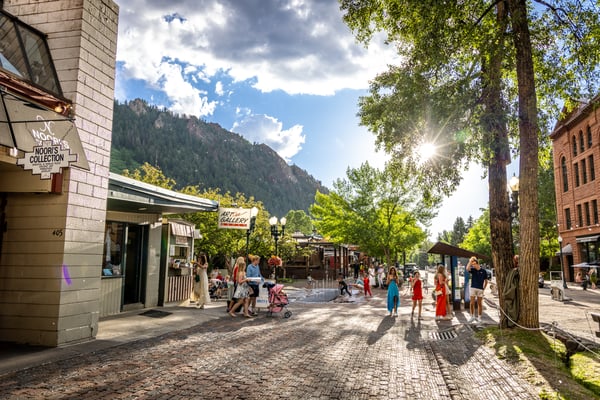 SimplyConvert at the Women En Mass 2022 Conference
SimplyConvert is proud to attend the 2022 Women En Mass Conference, joining an exciting line-up of female mass tort attorneys and legal experts. SimplyConvert was founded by Jessie Hoerman, an experienced attorney who was seeking tech-forward solutions to client intake and management. Years later, SimplyConvert is now helping law firms reach potential clients in new ways and changing the way intake and management are undertaken.
SimplyConvert is the complete client intake solution you've been dreaming about
Created by a lawyer fed up with not having the right technology to meet her firm's client intake needs, SimplyConvert uses case criteria-based questions to turn chat conversations with your website visitors into signed clients.
SimplyConvert's automation tools put every step of the intake process - from first conversation to signed contract - on autopilot.
Learn More About SimplyConvert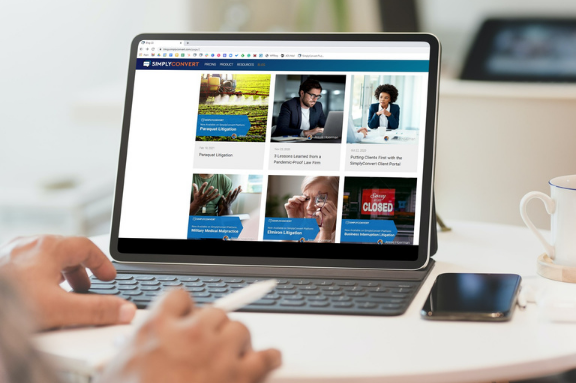 SimplyConvert Blog
Catch up on the latest blog posts from SimplyConvert to learn more about our platform and the litigations / practice areas supported by our chatbot.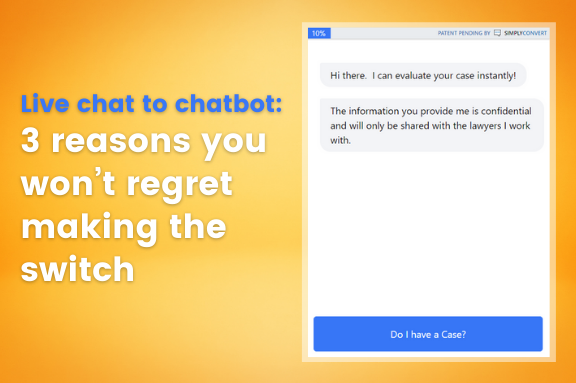 Ditch Live Chat for Good
In this blog post we explore why using a chatbot for client intake makes better business sense for law firms than live chat / call center services.